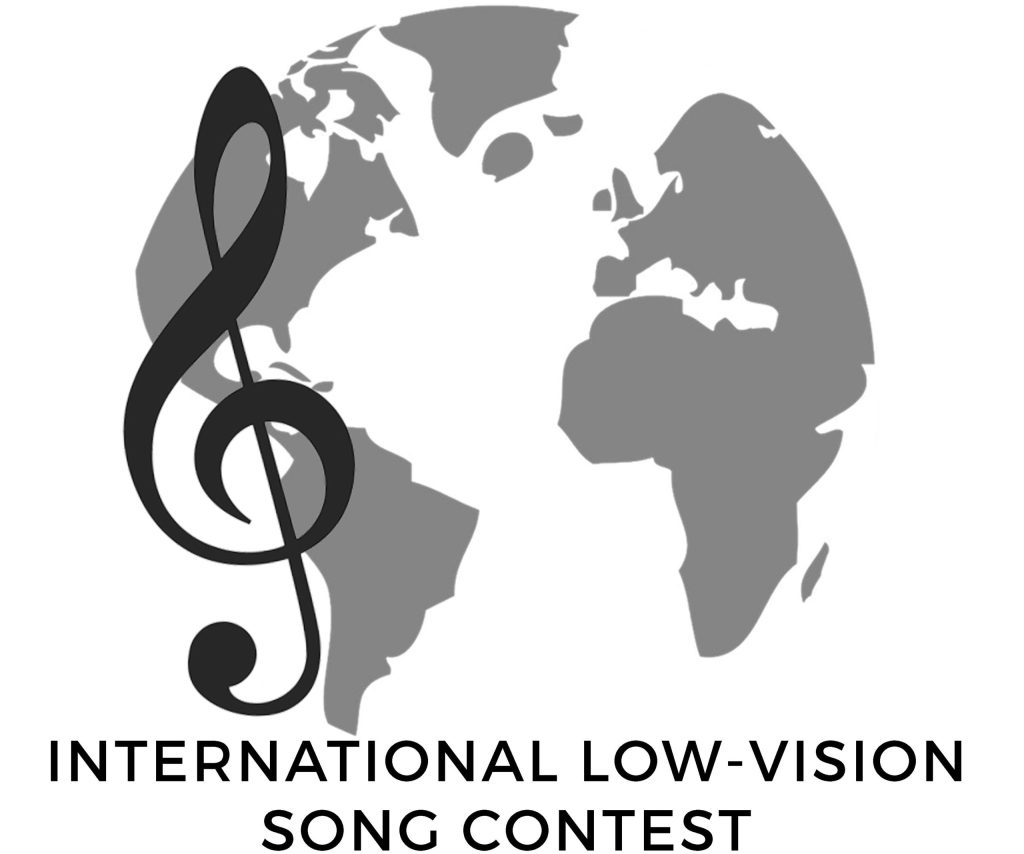 The International Low-Vision Song Contest, ILSC is a music contest for blind and partially sighted artists and music fans from all over the world!
Organized by the German Federation of the Blind and Partially Sighted (DBSV) and VIEWS International, the first ILSC took place in 2021. You can find (in German) a summary of the first ILSC here.
This year's ILSC took place on 12th of May, in which 17 musical acts from three continents competed. The viewers had the change to vote in real-time their favorites. This culminated with the winner being Liza Moskalenko with the song "My Ukrainians".
Each partaking organization represented its country, and nominated a song to compete in the Grand Finale. The audience chose the winner via online voting.
The ILSC strives to be an inclusive, multicultural event that provides a global platform for blind and visually impaired musicians to share their art and talent, to inspire and entertain.
If you wish to watch the the final show which was broadcasted live during the event, you can watch it here, on YouTube.
For more info on the event, click on this link: https://www.dbsv.org/ilsc.html
We have included the list of all the participants, their songs and their representing associations down below:
Countries, organizations, artists and songs in the order on the voting
Winner of the ILSC, Ukraine:

 

Pravo Vibora

 

and Liza Moskalenko with "Ми українці

 

(My Ukrainians)"
Spain:

 

ONCE

 

and

 

Catiana

 

with "No te imaginas"
Slovenia:

 

ZDSSS – Union of the Blind and Partially Sighted of Slovenia

 

and Zara with "V temi nisi sam (Light in the Dark)"
Turkey:

 

EGED – Association of Visually Impaired in Education

 

and

 

Burak Bozteke

 

with "Tutsak (Captive)"
Greece:

 

KEAT – Centre for Education and Rehabilitation for the Blind

 

and Anastasia Moustakatou with "Αυτό που λέει η καρδιά σου (What your Heart says)"
Poland:

 

PZN – Polish Association of the Blind

 

and Zuzia Mulec with

 

"W dal (In the Distance)"
Italy:

 

Sara Blanca

 

with "El Mundo de mis Sueños

 

(The World of my Dreams)"
Nepal:

 

NAB – Nepal Association of the Blind

 

and NAB Low Vision Band with "No one speaks for the poor People of Nepal"
Lithuania:

 

LASS – Lithuanian Union of the Blind and Visually Impaired

 

and Grazzy with "Watch me now"
Cyprus:

 

POT – Pancyprian Organization of the Blind

 

and

 

Nikoletta Livadioti

 

with "Με της ψυχής μου τα φτερά (With the Wings of my Soul)"
France:

 

apiDV – Accompany, Promote, Integrate the Visually Impaired

 

and Maxime Lokietek with "Just breathe"
Sweden:

 

Synliga

 

with "We're gonna have a Party tonight"
Finland:

 

Näkövammaisten Kulttuuripalvelu – Cultural Services for the Visually Impaired

 

and

 

Hannele Juutinen

 

with "Hapanta ja makeaa"
Czech Republic:

 

SONS – Czech Blind United

 

and

 

Radek Žalud

 

& Michaela Jeklová with "Oremus Dominum – Cíl je v nás (Let's pray to God – the Goal Is Within Us)"
UK:

 

Look UK

 

and The Thunderbolts with "Victory"
Canada:

 

CNIB – Canadian National Institute for the Blind

 

and

 

Jade Ondrik

 

&

 

Measha Brueggergosman-Lee

 

with "Common Ground"
Germany:

 

DBSV – German Federation of the Blind and Partially Sighted

 

and rockloader with "loser"