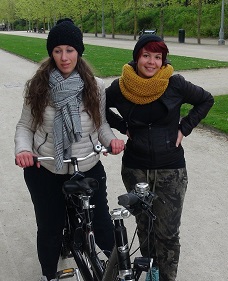 I started my internship on the 25th of January at Views International's executive office. Step by step, I integrated well with the group and now I am working full time with them.
My work within this structure consists of various tasks, such as actively participating in the daily events organized by this NGO, getting involved in their ongoing projects, and helping EVS volunteers with their weekly activities or accompanying them when needed.
Another project, that I manage on my own, aims to create a three-dimensional model of St Lambert square, so that blind volunteers can get a clearer idea of it and move around more easily. The foreign volunteers say that getting around this important square is very difficult for them, and I would be really glad to give them a tool that can help them feel more independent.