Here you can find the EVS experiences of our three volunteers, Sophia, Adela and Valentina.
Overview of Adela's EVS ​
My name is Adela, I am 28 years old and I am blind. I come from Romania.
Last October, I started a European Voluntary Service, funded by the Erasmus+ program.
In the frame of this project, I had the opportunity to work in special education with visually impaired children from age 5 to 18 at the IRHOV (Royal Institute for Hearing and Visually impaired).
At primary school, I worked on the computer with two 8-year-old children. Together we learned how to use the keyboard. With a 12-year-old child we learned how to use some shortcuts, we did some grammar exercises and some reading comprehension exercises.
I also worked with a nearly 6-year-old girl who I started working on the Braille Alphabet with.
Furthermore, every Thursday, together with their teachers we played board games, sang, listened to music, cooked, we did some manual working, etc…
At secondary school, I first tried to work with a nearly blind child in the cyber room.
As soon as the teacher let me know that she didn't need me because she could manage herself, I switched from computer to cooking classes. I enjoyed the cooking classes not only because I can work with children but also because the teacher appreciated my advice regarding how a visually impaired can cook.
Thanks to this project, I was given the opportunity not only to work with children but also to find out some differences between the Belgian and Romanian. I was nicely surprised to discover that, unlike the Romanian, the Belgian are more open-minded regarding visual impairment.
As a conclusion, I would like to encourage youngsters to embrace the opportunity to take part in a volunteer project. It brings us closer to each other and also to ourselves.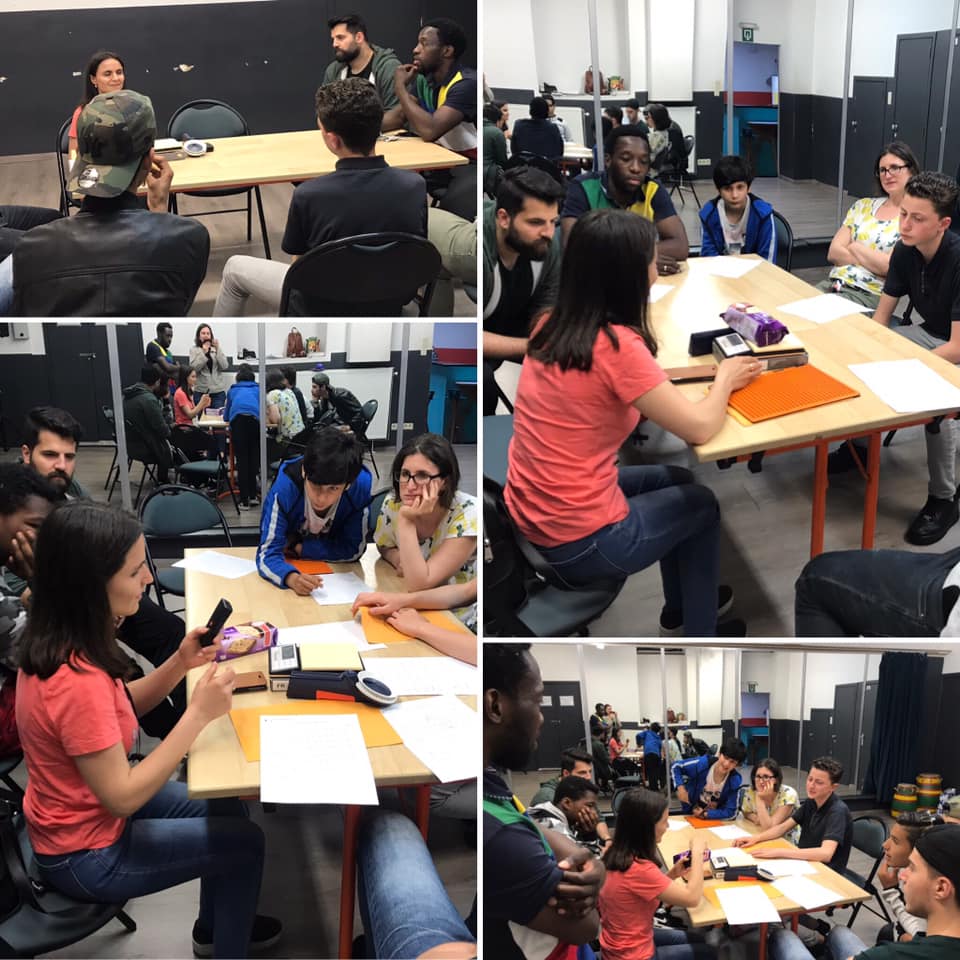 Presentation of Sophia's EVS and her impressions​
Presentation of my EVS and my impressions
My EVS started on October 15, 2018, so it's been four months now. The first two months were very hard because I did not speak Spanish and I had trouble finding my bearings.
From the second week I went to the training of arrival in Oviedo in the north of Spain, it was very complicated because I did not understand many things in addition to the fact that the training was very tiring. The good news is that I have met a lot of people, about 20.
When I got back from that training, I started the project. The administrative level was very complicated especially to open a bank account because I had not been warned about the need for a passport. However after negotiating with the bank they agreed to open an account for me and I finally got my money.
Voluntary activities began in November; we created the first video to advertise EVS. In addition, we presented the EVS programme to associations of people with reduced mobility.
I also participate in language clubs and radio classes with people with mental health issues. At first I started with language clubs in English and French, but as my English level is not very good, it was replaced by French and Spanish tandems. It took a long time to get them because I had to insist several times and time goes by too fast, we were already in the Christmas period before everything was put in place properly.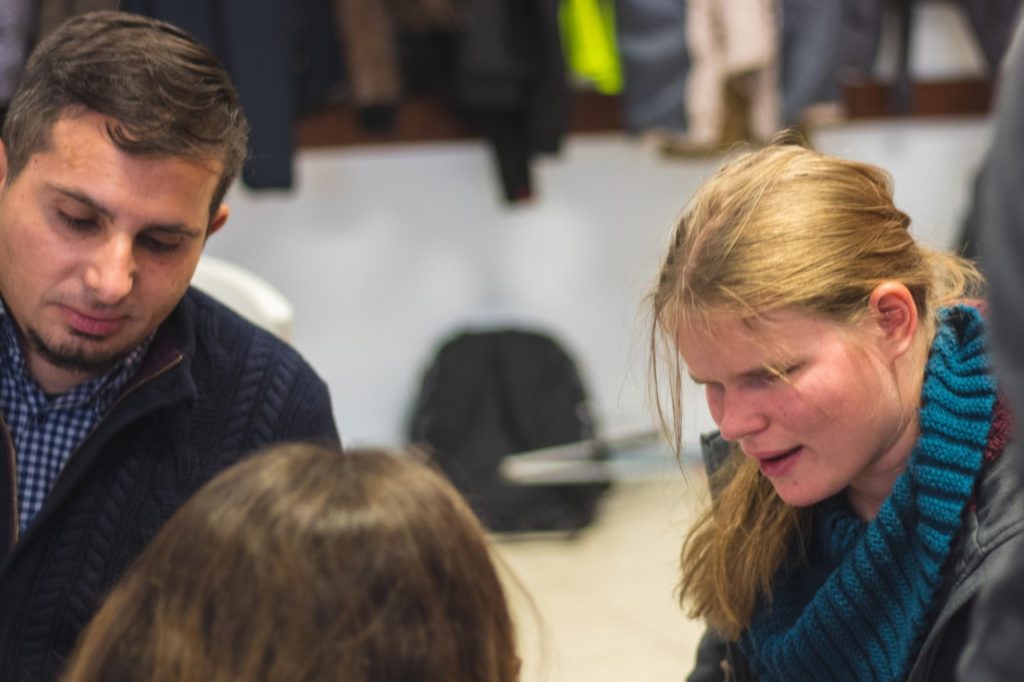 I continue to participate in French language clubs with people between 22 and 37, and another group of children between 12 and 14, they are approximately 20. The course takes place on Friday afternoon from 5 pm to 7 pm by consequence they are all tired and do nothing.
Murcia's youth service asked me if I could animate even once the French course with senior citizens, which I accepted. So I had the opportunity to realize it for the first time in my life.
At the end of January, the second compulsory training in Mollina, is 65 km from Malaga. It was 1000 times more pleasant than the first because I understood much more and it was less tiring. I've been able to meet many more people.
Thanks to my Spanish level which has improved greatly since the beginning of the adventure I can now visit many more regions in Spain.
During my free time I travel a lot, I drink (drinks), eat good tapas with people I met in Murcia, I go to the pool once a week and I go to the cecifoot B2, B3 on Sunday when it is organized. On Mondays I go to a bar with tables of conversations, there are French, Spanish, English, Italian and German.
Today we still have a lot of things to do: we still have to make two videos, a recording on the radio and also advance in my project with which I am busy to put in place for April 3. This project is a goalball demonstration at the University of Murcia and I also realize a power point with different activities for visually impaired people.
Conclusion:
After the first two complicated months, today I feel very good and I don't see the time passing because we have a lot of things to do and we always have to claim and wait a long time to get the different things as well as to put them in place but they don't realize that six months is very short and that it passes quickly.
When I have to work with a team it is not always easy because I am a very organized person and my volunteer colleague does not respect the hours, etc. so it is hard to agree on the work.
Finally I would like to find another volunteering abroad because I would like to continue learning the Spanish language because it is a very beautiful language.